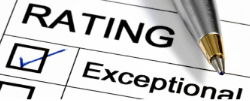 ANGLER - Top-notch mobile application Development Company offers integrated, vibrant and streamlined solutions to businesses all across the globe. We have an excellent record of delivering incredible and innovative apps that have scripted many success stories of brands. We offer complete end-to-end application development solutions across all major platforms like, iPhone, iPad, Android and Windows for mobile apps. By leveraging mobility and web, we offer strategic partnership to increase business efficiency and maximize profit. ANGLER the single-stop-destination for all custom mobile and web applications and we offer an ingenious range of market-centric and perceptible technological solutions.
Our team follows a strategic approach that involves our client's requirement in every development phase ensuring a reduced number iterations and a reduced number of code updates. Recently we launched a feedback application, developed for a client in Australia. The developed application was in Cake PHP platform and helped them to receive feedback without delays; as they can easily make use of the reports for decision making purposes, our application made the mode of giving feedback simple and attractive.
Our goal is to see your idea receive the attention it deserves and thrive with our extensive knowledge on how the mobile market works.
Get to know more about ANGLER solutions and app development features,
Contact us
...